U.S. Rare Coin Investments
P.O. Box 496607, Port Charlotte, Florida 33949
Tel: 941-629-4765 Fax: 941-629-6532 Toll Free: 1-800-624-1870
www.usrarecoininvestments.com

---
Please call:

1-800-624-1870
1846-D/D $2.5
NGC AU58
Inquire
$10,750.00
1846-D/D $2 1/2 AU58 NGC. Variety 7-K. The "D Near D" variety. Early die state, with the mintmark widely repunched to the left. Reverse cracks as described in the Winter reference.
Lightly worn with deep green-gold and steel color, in slightly different hues, on the obverse and the reverse. The strike shows some weakness, as always seen on this variety, mostly on the eagle's legs and wings. Some luster can be seen in the protected areas, and the surfaces are very clean for the grade.
This variety has been actively collected by Dahlonega specialists for at least a decade, and generally commands a significant premium over a normal mintmark. The 1846-D/D quarter eagle is unique in Uncirculated. That coin grades PCGS MS61 and is ex: Bass II: 383. Only three or four pieces are known in AU58.
From The Duke's Creek Collection of Dahlonega Gold.
Happy Collecting,
Thomas M. Pilitowski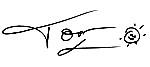 U.S. Rare Coin Investments
P.O. Box 496607
Port Charlotte, Florida 33949
Tel: 941-629-4765
Fax: 941-629-6532
Toll Free: 1-800-624-1870
Email: thecoinguy1955@yahoo.com