U.S. Rare Coin Investments
P.O. Box 496607, Port Charlotte, Florida 33949
Tel: 941-629-4765 Fax: 941-629-6532 Toll Free: 1-800-624-1870


---
Please call:

1-800-624-1870
1893 $2.5
NGC PF61CAM
Inquire
SOLD
1893 Quarter Eagle NGC PR61CAM CAC. This is a very proof quarter eagle from the last decade of the 19th century. This is also confirmed by the sticker that CAC ( Collectors Acceptance Corp ) awarded this coin.

A total of only 106 proof quarter eagles were minted in 1893. First struck in 1840, the Liberty Quarter eagles are one of the most extensive types of gold coinage, only outnumbered by the larger half eagles. Both gold denominations have an extensive coin collector base and the amount of people seeing investment opportunities in these coins is growing by leaps and bounds.

The present specimen is a true cameo with considerable eye appeal. Sharply struck, as can be expected for this specially prepared proof gold coin, the gorgeous honey colored surfaces have great contrast. A very affordable example of this 19th century proof gold coin.
Happy Collecting,
Thomas M. Pilitowski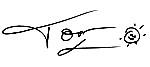 U.S. Rare Coin Investments
P.O. Box 496607
Port Charlotte, Florida 33949
Tel: 941-629-4765
Toll Free: 1-800-624-1870
Email: tompilitowski@yahoo.com