U.S. Rare Coin Investments
P.O. Box 496607, Port Charlotte, Florida 33949
Tel: 941-629-4765 Fax: 941-629-6532 Toll Free: 1-800-624-1870


---
Please call:

1-800-624-1870
1915 Indian $2.5
NGC Proof 67
Inquire
SOLD
1915 $2 1/2 Indian Proof 67 NGC, In researching auction sales records over a period of 30 years, we are able to count a few hundred auction appearances of Proof Indian Gold. We have found in that same period less than a couple dozen in all grades, with many duplications that were dated 1915. This issue is tied with 1909 for the most infrequently offered proof quarter eagle of the Indian Head type. In and around 1975, whenDavid Akers published his Auction Analysis of quarter eagles, and he noted the rarity of this issue at that time: "The proofs of this year are the rarest of this type with the possible exception of the 1909. Certainly the 1915 is the rarest matte proof quarter eagle, yet it usually realizes only a modest premium."
Just 100 of these coins were originally produced in 1915, with an unknown quantity melted a year later, the smallest distribution total of any proof Indian Head quarter eagle. At the time, collectors were not so fond of the matte proof appearance, thus few took the trouble to acquire pieces at the time of issue. The exact number of survivors is not specifically known, although various estimates range between 15 and 50 coins. It is probably realistic to place the number of survivors at about 25 or 30 coins.
This was the final year of issue for the proof gold coinage. Garrett and Guth comment: "Collector demand had fallen in most years, and proof gold coinage was halted in 1916 for regular-issue gold denominations." Of course, regular issue gold production stopped altogether at the Philadelphia Mint in 1916 and did not resume until 1920. The specimen shown here has the usual fine-grain matte surface with bright olive-gold color and sharp design elements. Each side has pristine surfaces and exceptional aesthetic appeal. This is undoubtedly among the finest 1915 proof quarter eagles we handled or even seen. Population: 6 in 67, 1 finer (10/08).
Happy Collecting,
Thomas M. Pilitowski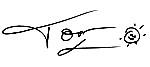 U.S. Rare Coin Investments
P.O. Box 496607
Port Charlotte, Florida 33949
Tel: 941-629-4765
Fax: 941-629-6532
Toll Free: 1-800-624-1870
Email: tompilitowski@yahoo.com